The Purchasing Managers' Index

BCA Research, a highly respected independent research company, pointed out that PMIs, (purchasing managers' index)  in developing economies have plunged to new lows.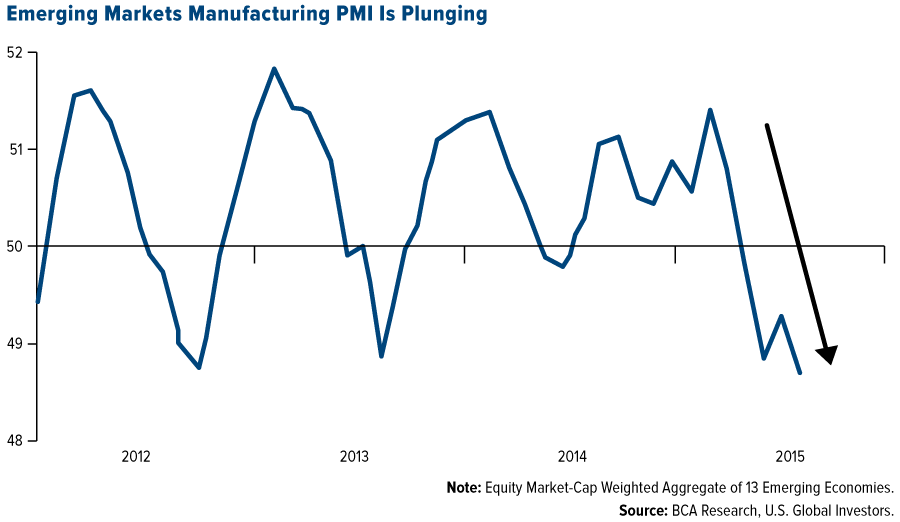 Take a look at global PMI. It has continued on a downtrend for months.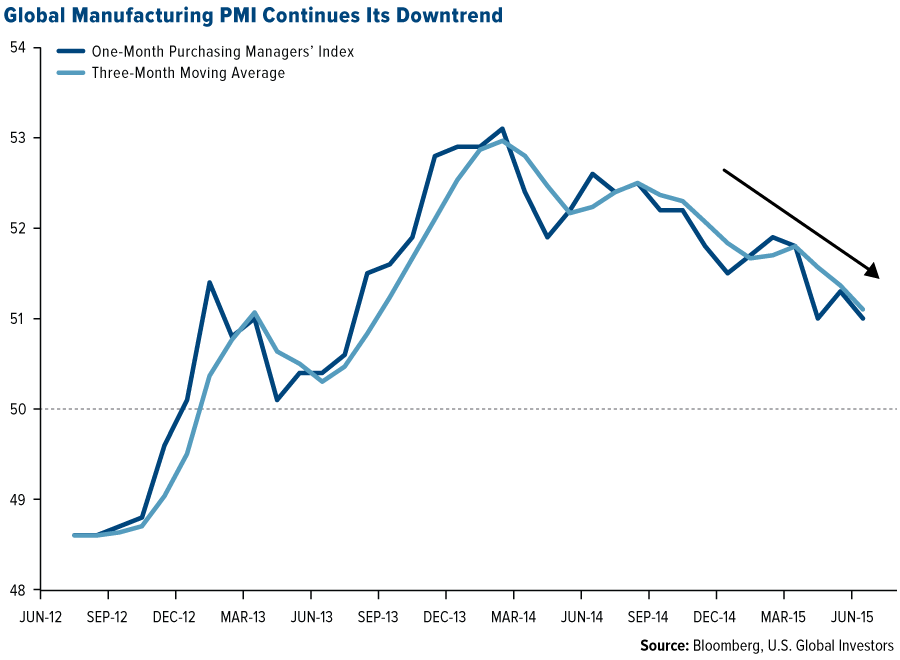 Similarly, PMI in the U.S. peaked seven months ago but has since been declining.